Dedicated awareness months are great for bringing, well, dedicated awareness to particular subjects and issues that are vitally important but may be difficult to discuss for various reasons. Mental health awareness fits this criteria to a tee, and we are thankful that Mental Health America has designated May as Mental Health Awareness Month so that a platform exists for folks to start to become more and more comfortable learning about this critical component of overall wellbeing, speaking about it, sharing resources, and fostering a culture of support.
But what about when June 1 comes around and the official monthly observance concludes? Keeping the #MentalHealthMomentum rolling after May is crucial if sustained, positive growth is to be achieved. Whether you're looking to brush up on your own mental health best practices or seeking resources to support a colleague in the veterinary profession, we've pulled together a list of five actions you can take today, to continue to be a mental health champion both now and in the days, weeks, and months to come!
1. Enroll in a Mental Health-Focused PVU Course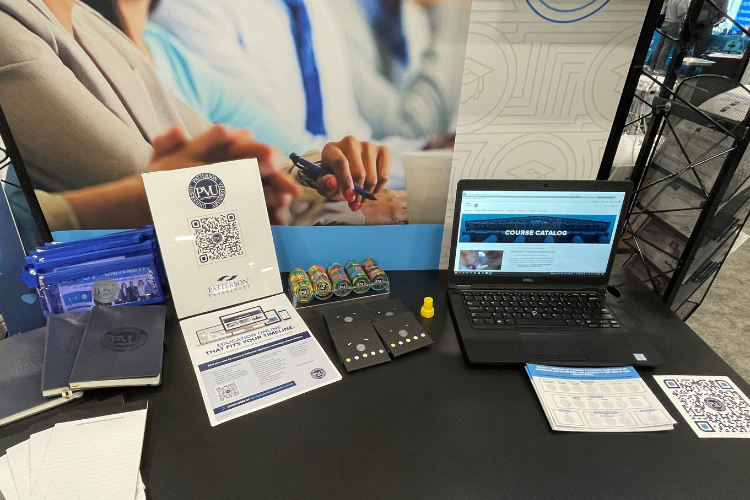 Empowering yourself through learning is a great way to grow in your own confidence on a topic, as well as uncover valuable #KnowledgeNuggets to share with others.
Patterson Veterinary University (PVU), the area of our company dedicated to providing continuing education opportunities for veterinary professionals, is constantly adding new classes to its online course catalog. In fact, in support of Mental Health Month this year, PVU has launched four brand new courses centered around different aspects of mental health education.
Each of these courses will earn learners one hour of RACE certified non-interactive distance non-medical CE upon completion. Find a topic that sparks your individual interest or make a day of it and enroll as a team. What a great way to stay fresh, focused, and united! Here is an overview of the four courses launched this past month:
Building Resiliency & Confidence to Strengthen Your Mental Well-Being
Allyship in Mental Health
Suicide Awareness in Veterinary Medicine: Signs, Safety Plans & Postvention
Alcohol & Substance Use Disorder in Veterinary Medicine: Prevalence, Treatment & Prevention
Go ahead and flood your brain with the happy hormones that come from learning something new. Grab detailed course descriptions and enrollment instructions at PattersonVetUniversity.com.
2. Join the "Not One More Vet" Community
Not One More Vet, Inc is a 501(c)(3) charitable organization with a mission centered around infusing the veterinary profession with sustainable wellbeing, and ending suicide in the veterinary community. They are working to transform the status of mental wellness within the profession, "so veterinary professionals can survive and thrive through education, resources, and support."
If this mission resonates with you, there are lots of ways to support Not One More Vet, and get involved with their active community. You can shop for NOMV branded gear to help spread the word, become a volunteer (potential opportunities include moderating social media forums, helping organize new programs, speaking at events, and more), attend an upcoming event, or make a donation. You can find details on how to do any – or all – of these things at NOMV.org. A good way to dip your toe in the water and see what this group is all about, would be to follow them on social media. Their accounts are linked here:
Because we are of one mind with NOMV when it comes to championing wholehearted support for the whole vet community, we are partnering with this organization on some exciting new initiatives which will be launched in the near future – stay tuned!
3. Read About How to Support Colleagues Who May be Struggling
Fire up that laptop or Kindle, pour yourself a good strong cuppa, and get your read on! There are heaps of great, free articles available on almost every facet of mental wellbeing, so you're sure to be able to find a piece or two that suits your interests and availability. To get you started in your search, we have a list of 4 suggestions ready for you to binge now, or bookmark for later:

*If you or someone you know is in crisis or having suicidal thoughts, contact someone immediately. If you feel unable to keep yourself safe, call 911. Or, Contact the Suicide and Crisis Lifeline by dialing or texting 988.
4. Make a List of Wellness Activities that Work for YOU
It's easy to get caught up in the hustle and bustle of our day-to-day routines and obligations, but it's always important to take small mental health breaks as needed. These short resets will not only help you remember to prioritize your own wellbeing, but may give you the boost needed to have the energy to assist others. Of course, what leaves one person feeling refreshed may not be the right option for another, so finding what works for you is key.
Write out a list of breaktime activities that leave you feeling more like the best version of you, and reference it often! Keep a copy at work, keep a copy at home, and heck, keep a copy in the car. Below is a quick list of ideas to get your wheels turning - the length of any of these activities can easily be adjusted based on the time you have available:
Do some stretches
Get in a little exercise – it could be as easy as a walk around the building or the block with a coworker
Lay in the sun
Write in a journal
Dance
Breathe deeply for a few minutes
Listen to a favorite song, or take some time to create a pump-up playlist
Connect with a friend or family member. It could be in-person, over a phone call, or even a text message
Write a letter and send it in the mail
Take a nap
Read or listen to a podcast
Take your pup for a walk, and work in some snuggles
Drink big glass of water infused with some of your favorite fruits
Get out in nature
5. Visit our Health and Wellness Resources Page
Our recently-launched Health and Wellness Resources page is an area of our website which we will be continuously updating as new wellness programs and tools become available. Some examples of the kind information that will be added to this page include new Patterson Veterinary University course offerings, upcoming live wellness workshops and webinars, blog posts and articles, and information on our growing partnership with Not One More Vet.
Visit this page as often as you like, to see what's new and discover the latest strategies for focusing on wholehearted support for the whole vet community: PattersonVet.com/Resources/Health-Wellness.
What are some actions you or your team plan to take, to continue prioritizing mental health and wellness? We'd love to hear what you're thinking, and we're guessing your industry peers would be interested in swapping ideas, too. Please visit us on social media to let us know. (You can find links out to all our social accounts in the "connect" section at the bottom of this page.) Thanks for reading, and be well! Reach out any time if we can help. 💙
Related blogs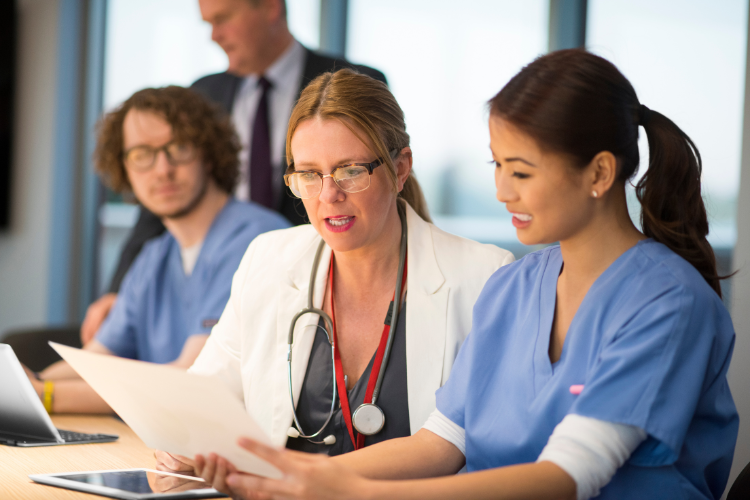 A conversation with Oriana Gradeles-Scislowicz, Learning Experience Design Manager for Patterson Veterinary University, regarding why practice owners and managers should consider CE for their teams as part of back-to-school planning.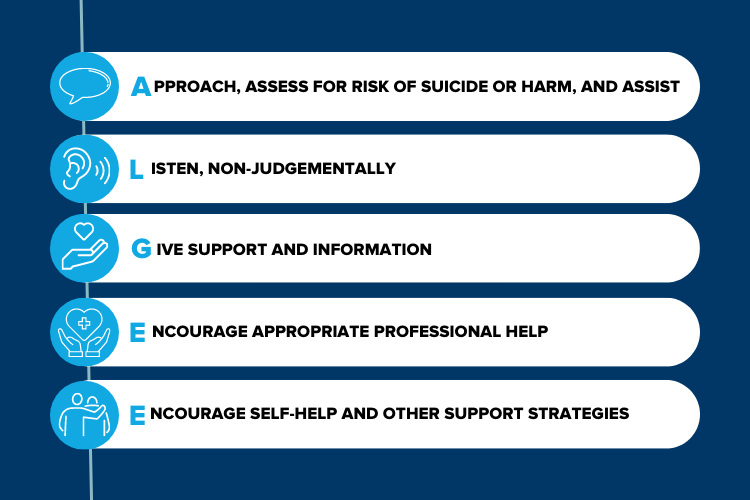 Recent, staggering statistics highlight the importance of learning how to recognize signs that may indicate someone is suicidal. Using the tools of Mental Health First Aid can help take the fear and hesitation out of starting a difficult conversation that could save someone's life.