Learning is top of mind during back-to-school time. For many, the first weeks of September are filled with seemingly endless education-related to-dos: school supply shopping sprees, teacher meetings, textbook buying, and overall planning for high school, college and advanced classes. All of this competes for the attention of learners and their families.
This year, practice owners and managers may want to consider continuing education for their teams as part of back-to-school planning. We spoke about this with

Oriana Gradeles-Scislowicz, learning experience design manager for Patterson Veterinary University (PVU). Gradeles-Scislowicz is responsible for learning content development for PVU, and her background includes work as a licensed veterinary technician and certified veterinary practice manager, as well as years in and outside of veterinary medicine in learning and development. She described what practices experience when they put a regular emphasis on continuing education (CE) and about PVU's welcome shift to a new subscription model.
Patterson: Why is this time of year a good time for practice owners to consider training and CE needs for their staff?
OG: During this time of year, self-care and personal development can go by the wayside as lives get busier. We want to remind staff to set aside time to develop themselves (ensuring it's on the clock, or if it's after hours, it's paid), and provide them with the resources to do so. In turn, they will be more fulfilled and have a greater set of tools in their toolbelt for when they are working with the practice's patients and clients.
As we're approaching the last quarter of the calendar year, it's never a bad idea to pause and reflect on goals set earlier during performance review sessions and one-on-ones. PVU offers courses to complement and bring these goals to fruition for everyone on the team.
Patterson: Isn't is harder to make time for CE when so many other things are competing for their place on a practice team's to-do list?
OG: Yes, practices can certainly get busy at times. I remember that as a technician and a manager. However, one of the main motivators in moving to the subscription format was to allow practices greater flexibility. Once you have a subscription, your team has access to those courses and resources for the entire year. They no longer have to try to cram in a course within 30-90 days, or make sure they download all their resources, templates and textbooks before their access expires. Of course, with everything at PVU being available online 24/7, this has always made accessibility more manageable for the modern learner.
Patterson: In your experience, what do practices notice when they regularly participate in continuing education?
OG: I've seen that it can be a team-building experience, for one. We have practices who will take a course together, then discuss their learnings in an upcoming meeting and make action plans for the future. Education reignites passion in any subject. When we're bored with our world, we seek out the novel, the unknown. We explore. Expanding our horizons in our work is no different.
Patterson: What unique features do customers receive when they purchase a PVU subscription?
OG: All of our courses are curated by experts in the field, from credentialed technicians and business leaders to certified veterinary practice managers. If you have questions during or after taking a course, you have responsive support available via subscriptionsupport@pattersonvet.com. On the other end of that support line is a team of professionals who either have the answers or can reach out to our team of experts to seek clarification. You're buying an educational subscription, but you're gaining a true partner in your development. We want to see our learners succeed.
Patterson: What learning approaches set PVU apart from other CE options?
OG: PVU designed our courses to be visually engaging with activities throughout to keep the learner's attention and broken down into segments that can be easily consumed and retained. You can send your employees off to a full-day, in-person session, but it has been proven that lectures result in passive learning with poor retention outcomes. Virtual learning allows learners to consume in smaller segments, then participate in active learning by implementing their learnings in between, reducing the impact of the Forgetting Curve, which is a theory established by German psychologist Hermann Ebbinghaus that demonstrated the exponential tendency of memory decay.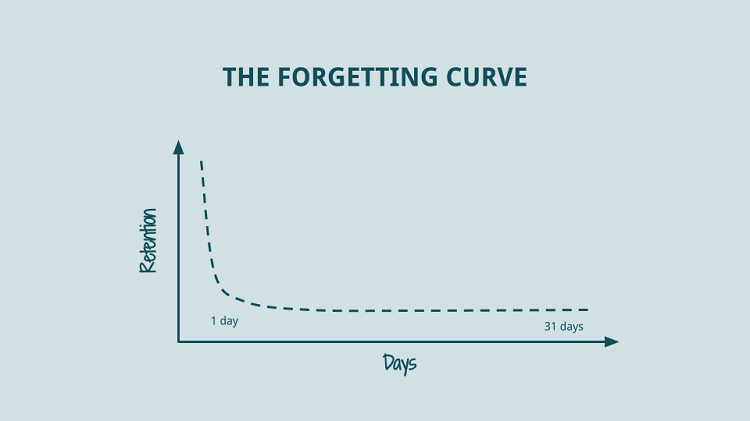 An illustration of the concept of the Forgetting Curve, a theory about memory loss over time. [Source]
Patterson: Do any of these courses offer continuing education credits?
OG: There's a significant amount of continuing education credit accessible through a PVU subscription. There are more than 40 hours of CVPM-qualified credits and 60 hours of RACE credits across all of these courses available as part of the platform.
Patterson: How does subscription pricing compare to pricing for individual courses?
OG:

One of our goals with subscriptions was to make our offerings more inclusive and the pricing factors into that. Previously, a practice may have had to pick and choose who they would purchase a course for, or only certain individuals may have had an allotment for CE. Our subscription model is so affordable that for the same price as two management courses for one learner cost, they can now receive an entire subscription for their team. This subscription has access to our full library and 10 learner seats. This makes it a more affordable option for individual subscribers (if your practice doesn't cover the subscription) as well.
Patterson: Is the subscription platform limited to a unique set of PVU courses?
OG: The subscription platform includes every PVU course, so you receive a wide variety of clinical and management courses for all roles in the practice. Our dentistry courses are available as an affordable add-on to the base subscription. As new courses come out, subscribers will gain access to these as well.
Patterson: What's the easiest way for people to take advantage of all PVU has to offer?
OG:
I'd encourage anyone with questions to look at our website,
pattersonvetuniversity
.com. The site contains a full course catalog, subscription pricing information, sample courses to check out and details about our add-on packages. We also offer tours, which you can schedule from our website, and if you have any additional questions, you can always reach out to us at
subscriptionsupport@pattersonvet.com
.
Related blogs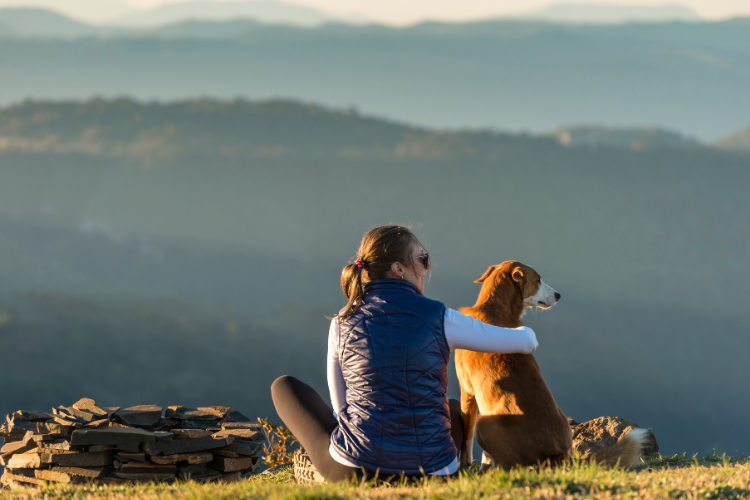 May has been designated Mental Health Awareness Month, which provides a wonderful platform for folks start to becoming more comfortable prioritizing this aspect of overall wellbeing, but what about the rest of the year? Keep mental health top-of-mind all year by taking these 5 actions.