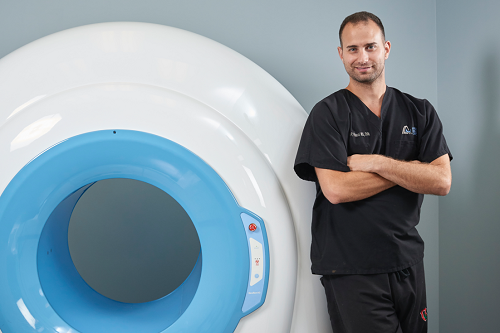 Meet Your Personal Trainer, Dr. Mike Vitucci!
July is digital imaging month at Patterson Veterinary and we're highlighting our NewTom 3D CT scanner, our most advanced equipment that creates a 3D X-ray in as little as 18 seconds. This sounds high tech, certainly. But it can also sound a little intimidating. That's why we include training with your purchase – personal training, even!
Dr. Mike Vitucci is Patterson Veterinary's NewTom trainer. He flies into your practice to help you get up and running quickly. The training is tailored to what your practice wants to learn about, and can include myelograms, chronic ear infections and TECA-BO surgical procedures, pulmonary disease, uterus issues, ectopic ureters, fibroids, adrenal masses, lumbosacral disease, tumor mapping, OCD lesions, elbow disease, and more.
Most and Least Asked Questions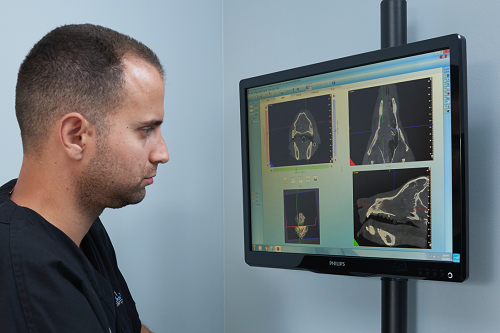 The one question Dr. Vitucci never gets is: Will I be able to run the CT? "It's never that. I get more of the veterinarians questioning what to do with it once they get it."
"The most asked question I get by far is, 'What do I do once I see the pathology? What do I do once I get the report back?' That by far is the biggest hurdle to overcome because a lot of veterinarians are nervous about potentially stepping over into the 'specialist realm.' I get it. I was taught that the specialists would always support the general practitioner. But things have changed. Corporatization, decreased drug costs and even buying food – they all mean practices need more of a money-making entity. All of our profit centers are going away, so we better have another one available."
More Answers and Options for Clients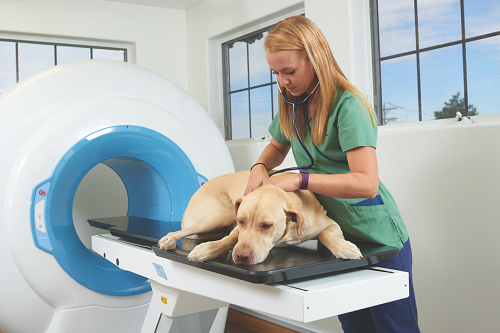 Vitucci further explains, "A lot of people are nervous. They think that CTs should be in the hands of specialists. I'm sure that's what I said when we got blood machines in practice for the first time. But CT is just another modality any general practitioner can use to provide an owner with answers. Vets can then decide if they want to follow up with the treatment in house, depending on their abilities, or to send it to a specialist. And clients can determine if they have enough money to go to the next step because they haven't spent half their $2,000 budget on a scan at a specialty clinic."
Training Leads to Confidence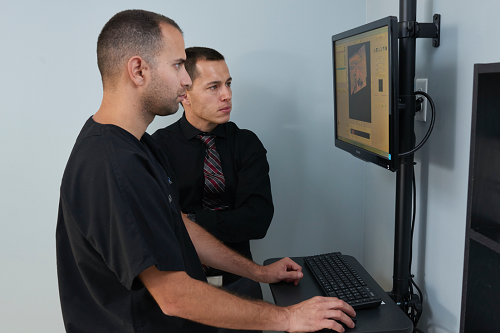 "With training, I give the practitioners confidence to take the information they get from the report and go with it. I'm not going to set someone up for failure. By giving a general practitioner confidence, ultimately, they're able to do more and keep more of the profits in the hospital than referral. I will hold their hand through the entire thing. And nine times out of ten, they'll say, that was actually pretty easy."
With so many people investing more in their pets, there is no shortage of work for specialty clinics. And each practice will know what works for them. "Say there's a tumor in the side of a cavity that is putting pressure on the brain. We all know that should be referred to a radiation oncologist. But you can certainly get the biopsy."
Give Your Client More Options and Better Choices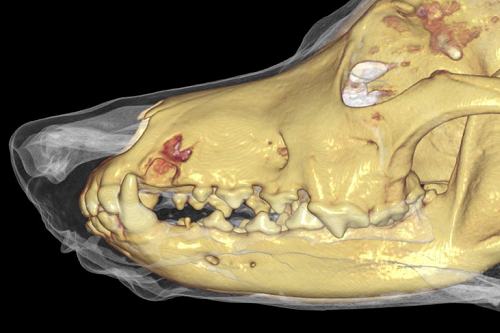 "This is something that you should not be scared of. This modality is something you shouldn't be afraid of. Just because it's historically housed in a specialty hospital. When I train, I show an image and say, can you read this? I always get a yes. When I tell them that this is a CT scan, not an X-ray, they're amazed. But a CT is just 500 X-rays at one time to give you a 3D image. And you get all that much more information you can share with the client," Vitucci says, adding, "Giving your clients answers is always right."
Speaking of finding answers, did you know that Patterson offers training on all of our digital imaging equipment? Find out more at PattersonVet.com/GoDigital!