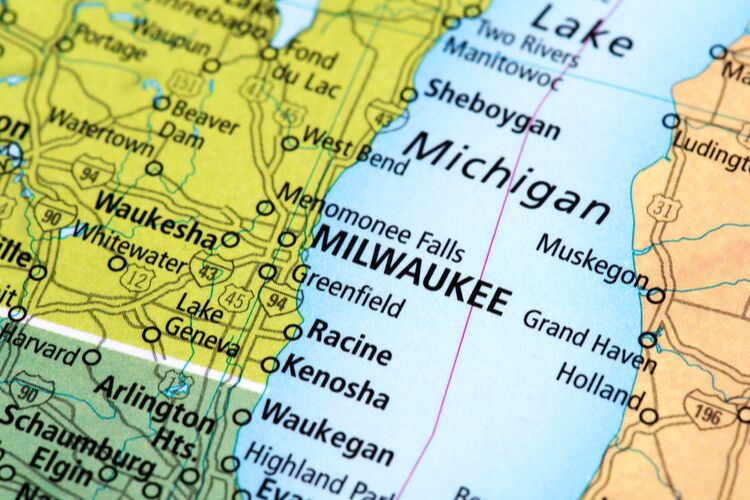 Everything you need to know about Patterson Veterinary's complimentary anesthesia hotline
Relax. The anesthesia team has your back
Kenosha, Sheboygan, Manitowoc. The state of Wisconsin is full of cities with names that have an interesting arrangement of consonants in them. One of those cities is Waukesha. Located about a half-hour away from Milwaukee, it is home to Patterson Veterinary's facility that designs and manufactures the Versa II anesthesia system and hosts the Vaporizer Exchange program, national repair center and the Anesthesia Hotline.
The Anesthesia Hotline was established more than a decade ago to help veterinarians, vet techs and practice managers troubleshoot anesthesia issues. The hotline is staffed by what Patterson Vet calls the A-Team, registered vet techs who have worked in a clinical setting and understand the problems that can arise with anesthesia.
The A-Team is well versed in all anesthesia equipment, particularly the Versa II. Since it is designed and manufactured in the same facility, nobody knows that product better. But the hotline techs know all anesthesia systems, even brands Patterson Vet doesn't carry. It's part of the Patterson difference: service and support based on the cornerstone customer care Patterson was founded upon more than 140 years ago.
Gary Wold, director of technical operations for the Waukesha facility, sums it up: "We not only sell the product, we service the product, we troubleshoot the product. It's all about the support."
The Patterson difference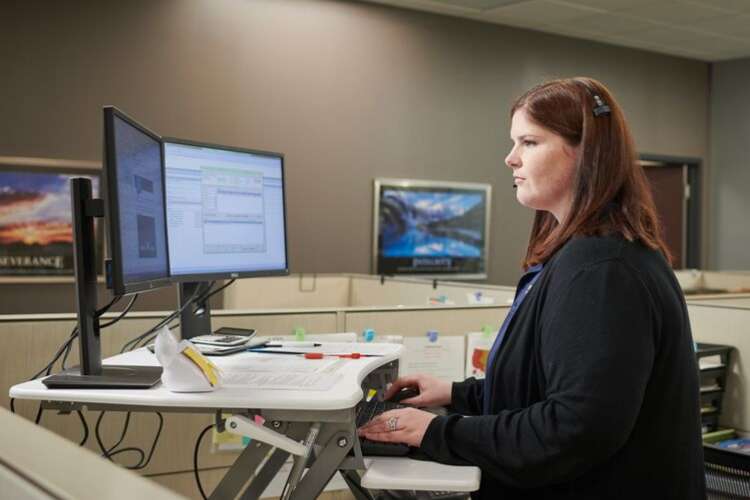 The team consists of certified veterinary technicians with years of clinical as well as technical experience, headed up by support manager Tia Piering, who explains, "What makes us different is that we will help no matter what the product; as long as it's an anesthesia and monitoring product, we will help you. It doesn't have to be something that Patterson makes. There are other companies out there that support their own products, but not necessarily everything else. We try to cover everything and if we can't find the answer right away because we're maybe not very familiar with the product, we'll try to find out the information for you and get you to the right place."
"Veterinary technicians, veterinarians, practice managers – anybody can call in. They don't have to be a Patterson customer," Piering continues. "There's no charge for the service. They can call us Monday through Friday, 8 a.m. to 5 p.m. Central Time. We can answer any questions, whether it's setting up equipment that's new to them, or troubleshooting a piece of equipment that's not working. If it's something that we service here in our national repair center, we can set that up, give them a return authorization number and get everything set up to come in for the actual service if that's what needs to be done."
Common hotline questions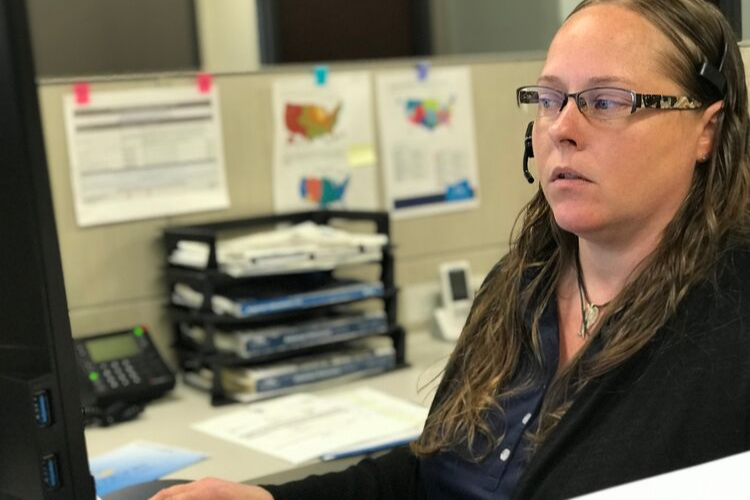 Some of the most common questions customers ask pertain to leaks in the anesthesia machine.
"Usually it's trouble with patients going under the anesthesia," Piering says. "There are a number of factors that play into that. But that's our job to try to go through over the phone and narrow down what the issue is. Most of the time it does end up being a leak because the technician might have just changed out the CO2 absorbent and forgot to seal the canister properly and then there's a leak. We'll go through a number of steps to determine what the issue is. Sometimes it's more than one problem, but we'll get down to the bottom of it and help them out. That's my favorite part about this job: being there for our customers."
Anesthesia Hotline support specialists are certified veterinary technicians with clinical experience, so they understand all that goes into anesthetizing patients. Piering offers words of encouragement: "Don't be afraid to call. When I first got out of tech school and started in a clinic, you think you know everything, but once you start using the equipment, you learn that all the equipment's a little different. When it comes down to it, it's all about the patient. You need to make sure that things are working. Don't be afraid to call if you can't figure something out."
Answering the most frequently asked question
Below, Piering shares the steps for troubleshooting one of the most common questions the Patterson anesthesia hotline team fields.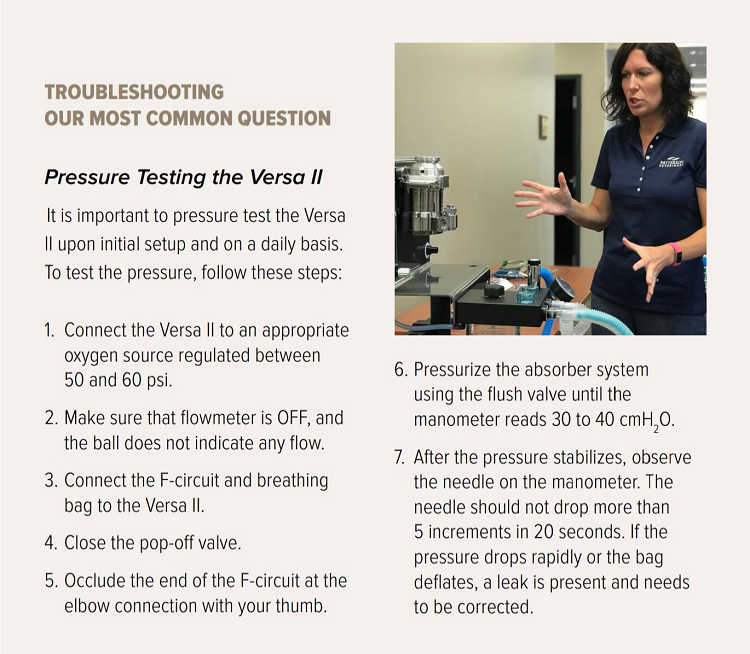 If you're interested in a more in-depth look at the other aspects of anesthesia our Waukesha facility supports, take a look at this recent blog post! And, of course, as any anesthesia questions arise at your practice, please feel free to call our hotline at 866.825.6076.