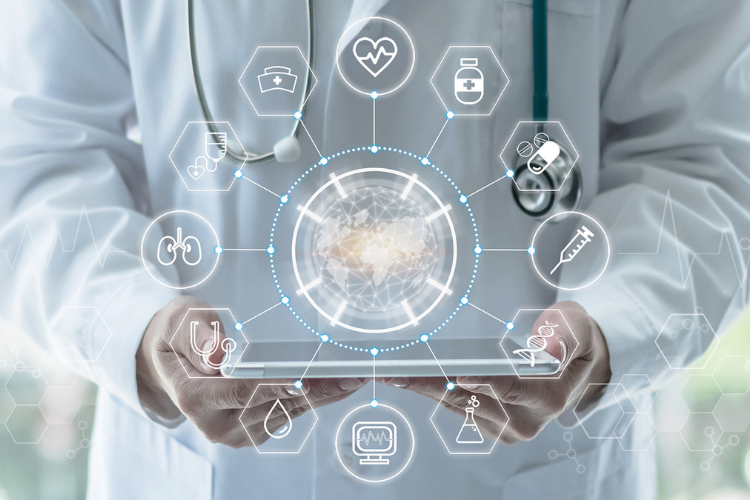 4 Ways Vetscan Imagyst can Help Your Daily Workflow
When you hear the words "artificial intelligence" or "AI," do you still imagine robots or talking computers? This can make it difficult to realize what it means in daily life. The truth is, veterinarians already have access to AI – for example, through technology that can help interpret radiographs or predict development of kidney disease based on keywords in medical records.
To help veterinarians better understand the use of AI and digital microscopy in veterinary diagnostics, Zoetis has teamed with key opinion leaders to discuss the impact of this technology in our community. In this post, we'll share four ways Zoetis is contributing to the advancement of diagnostic AI capabilities and services with the Vetscan Imagyst multiuse platform, and what this means for your daily workflow. Vetscan Imagyst provides rapid analysis of blood smears, detection of intestinal parasites in fecal samples, and digital submission of slide images for expert cytology review.
1. Comprehensive fecal AI analysis
Without digital diagnostic AI, fecal samples are typically processed either for submission to outside labs or for in-house manual review, then stored until transport or until they are reviewed by internal veterinary staff. With Vetscan Imagyst, you no longer need to submit the fecal flotation sample to an outside lab, nor have your staff spend valuable time staring into a microscope. Vetscan Imagyst can interpret the entire slide, capture pictures of targeted parasite life stages, record the findings, and either integrate with your EMR or print a page for your records. The images and report can also be sent directly to a client for added value, creating the opportunity for a quality client discussion.
2. Lab-quality blood film analysis
Similarly, Vetscan Imagyst can now interpret blood smears with AI blood film analysis to complete the patient's hematologic picture. Your technicians no longer need to perform hematologic slide review and are instead freed to perform other critical tasks. Reliable results similar to those of a commercial lab are ready within minutes, making the CBC analysis easy, fast, and accessible. As with fecal analysis, a report and images are available to share with the client or to send with the patient for further specialty workup. And if you ever want to supplement the AI blood film results provided by Vetscan Imagyst, you can submit the automatically captured microscope images for review by a clinical pathologist 24/7/365.
3. Rapid results for real-time discussion
With in-house sample evaluation, digital microscopy with diagnostic AI helps improve the speed of information delivery. Same-day—even same-appointment!—results become possible. Think of all the time that could be saved on callbacks when diagnostic information reaches your hands before a pet is discharged from the hospital. Dr. Sue Ettinger, DVM, DACVIM (Oncology), says, "When you walk in the room, you have the results. You could talk about them in the room with the owner. We all know that face-to-face communication is so much better than breaking bad news on the phone and in email. This will give you the ability to have those conversations in person with the owner. It's going to allow for better communication of challenging conversations."
4. Access to expert clinical pathologists
Beyond saving time, Vetscan Imagyst's digital microscopy with clinical pathologist slide review connects clinicians with the safety net of a specialist. Dr. Mollyann Holland, board-certified small animal internal medicine specialist, reflects on the workflow changes experienced after graduation from veterinary school, internship, and residency. "You get really spoiled with being able to walk down the hall and say, 'Hey, look at this for me,' and this Vetscan Imagyst Digital Cytology Platform is the next best thing to that," she says.
With its 24/7/365 access to clinical pathology review of digital cytology samples and a 2-hour benchmark turnaround time, Vetscan Imagyst can also be a resource for anyone working holidays, overnights, and weekends, when access to clinical pathologists is inherently limited. Interns and residents, whose slide interpretation can have a massive impact on critical decisions such as the need for emergency surgery, might especially benefit. Dr. Benjamin Brainard, a dual-boarded small animal emergency and critical care specialist and veterinary anesthesiologist notes, "This is a big decision. You're about to spend a lot of money on a person's pet. You want to be confident that you're making a good decision." Dr. Julie Allen, board-certified veterinary clinical pathologist, believes that Vetscan Imagyst's clinical pathologist slide review could provide valuable support for these doctors. "I think having that backup for the newer grads, having that extra support, would be huge for them," she says.
It's clear that industry-leading veterinarians and experts have no shortage of powerfully positive feedback to share about the industry impact of Vetscan Imagyst. But what will clients think? If you're curiosity is piqued about client-feedback on AI, and you are interested in a broader discussion of veterinary diagnostic AI including additional benefits, fears, and future possibilities, head over to this article from our June 2023 edition of Insight Magazine!
Learn more about Vetscan Imagyst on this page of our website.
Related blogs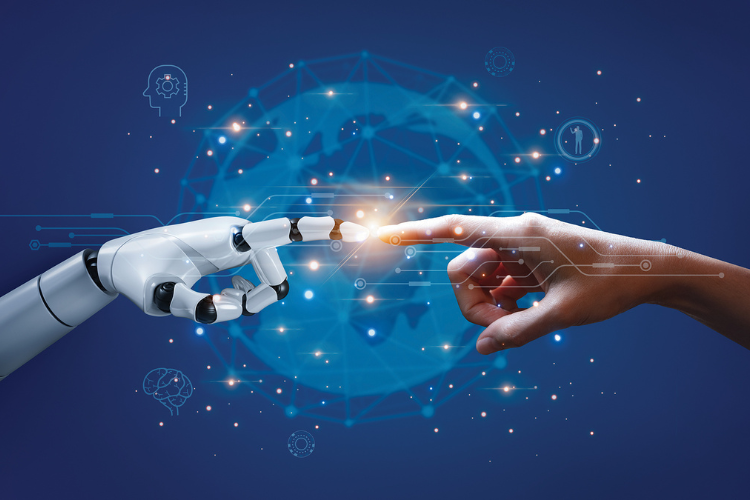 As functionality continues to grow, AI is on track to bring surprising capabilities to practices. We've looked at how AI is already integrated into practice operations, as well as what's on the horizon.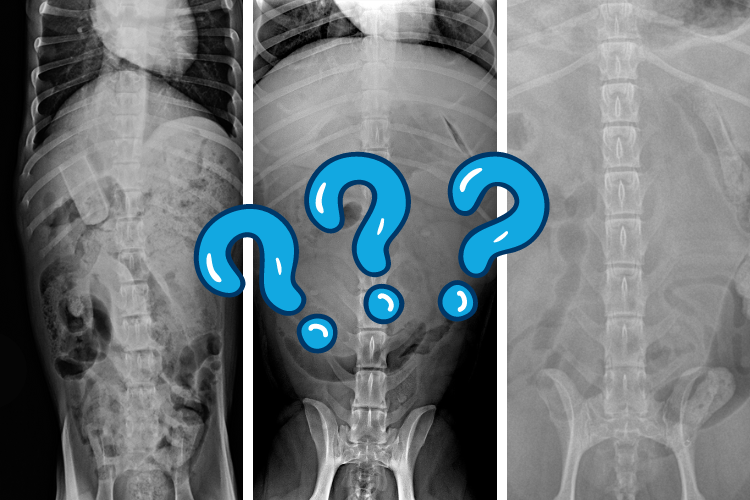 In celebration of Patterson Veterinary and Patterson Teleradiology powered by Vetology AI sponsoring the 2023 "They Ate What?!" radiograph contest, we're sharing three of the most unusual cases of pets ingesting things that were definitely not kibble...