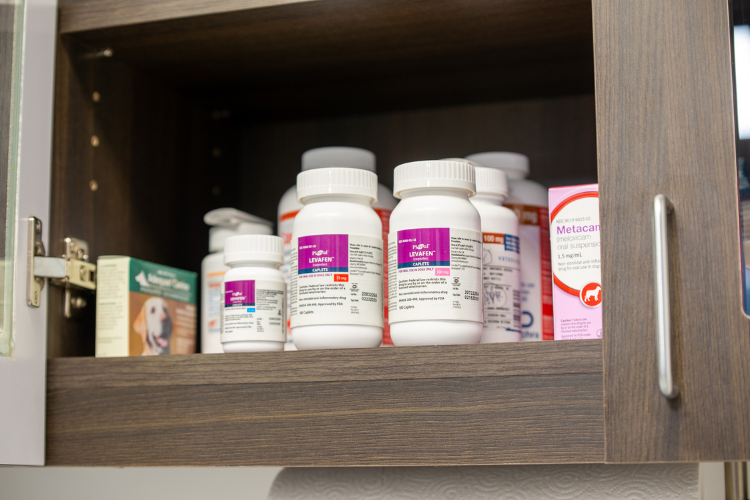 Top 5 Ways to Promote Safe Medication Disposal
(And Why You Need to)
Proper prescription drug disposal helps protect your staff, patients, and pet owners.
From heartworm medication to antibiotics, prescription drugs play a role in the long-term health and wellness of many companion animals.
Unfortunately, the medications designed to help your patients can pose a risk of accidental poisoning or overdose for humans and companion animals if they aren't carefully stored and properly disposed of once they are no longer needed. In addition, prescription painkillers like Tramadol are often necessary after a surgery or injury, but they're also a common target for theft and misuse.
While pet medication can be a source of misuse for humans, human medication is also extremely dangerous to pets. In 2021, the ASPCA Animal Poison Control Center received over 400,000 calls about pets exposed to toxins. The top two offenders? Over-the-counter medications and prescription drugs, including ibuprofen, vitamin supplements, and antidepressants.
Proper drug disposal can help reduce these risks for humans and animals while preventing harmful chemicals from entering our landfills and water supplies.
Veterinarians are in a unique position to educate animal owners and clinic staff about the importance of correct medication handing—including safe storage and proper disposal—to protect pets and their families.
October is National Substance Abuse Prevention Month and National Prescription Drug Take Back Day is Oct. 29, so now is the perfect time to discuss proper drug disposal with your staff and clients! Below are steps you can take to help ensure that medications are properly disposed of in your clinic and at home.
Top 5 Steps for Proper Drug Disposal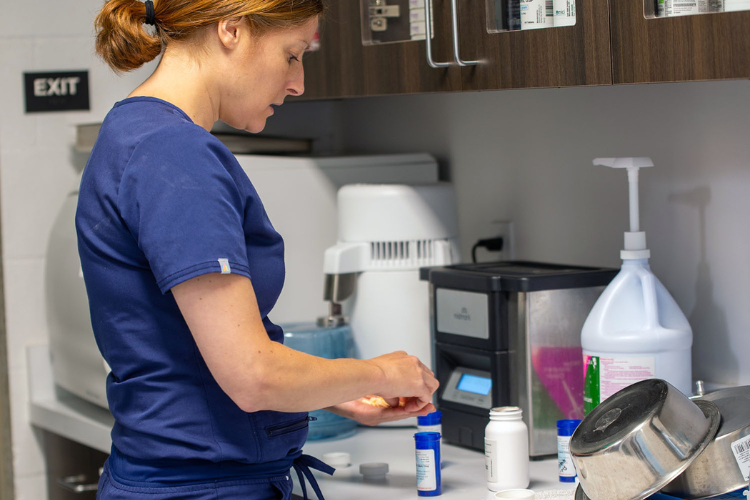 1. Practice proper disposal in your clinic
Veterinary practices often have large quantities of unused or expired medications, but disposal regulations can differ by location, drug type and other factors. Whether you destroy drugs on-site or use a reverse distributor, its best not to let unwanted drugs pile up. One simple solution is to use a product like the Deterra Drug Deactivation and Disposal System.
Deterra is a safe medication disposal pouch or container that uses proprietary activated carbon to deactivate medications, rendering them inert and irretrievable for all practical purposes. A single Deterra Multi-Purpose 2.5 Gallon Container can deactivate up to 2,500 pills or 2.5 liters of liquid medications, making it ideal for continuous use in surgery centers and during regular inventory cleanouts.
2. Empower your staff
Make sure everyone in your practice, including vet techs and front office staff, understand your medication disposal procedure and documentation process. Regularly discuss any regulation changes and address gaps in knowledge. Everyone in your organization should be able to speak to why proper drug disposal is important and what your clinic is doing to keep unused medications from contributing to misuse, accidental ingestion and diversion.
3. Educate owners
When prescribing a medication or recommending an over-the-counter treatment, talk to your patient's owners about dosage, safe storage and proper disposal options. Wellness exams are a great time to remind families to check their medicine cabinets and remove leftover pet and human medications from the home. Encourage patients' families to avoid the outdated advice to mix leftover medications with unpalatable substances like coffee grounds and throw them in the trash or flush them down the drain. These disposal methods maintain the integrity of the active drugs, meaning they can still be misused or end up in our water systems and soil.
4. Provide at-home disposal resources
Drug take-back programs are a good option, but research has found less than 15% of patients given education on drop-off sites disposed of their drugs in that manner. Plus, many take-back sites won't accept liquid medications.
Consider providing a Deterra Pouch (also available in XL) alongside each prescription and make them available at your clinic for easy at-home disposal. To deactivate drugs, users simply place the medication in the pouch, add water, shake and toss in the normal household trash. In a study by the National Institute of Drug Abuse (NIDA), 96% of those given Deterra used it within four weeks (47% used Deterra within the first 24 hours) to dispose of unneeded drugs.
5. Raise awareness
Use your social media channels, email newsletter, and website to promote proper drug disposal. Not only will you help educate your followers and subscribers about this important issue, but you'll show that your clinic has solutions to help.
Make Prevention Part of Your Practice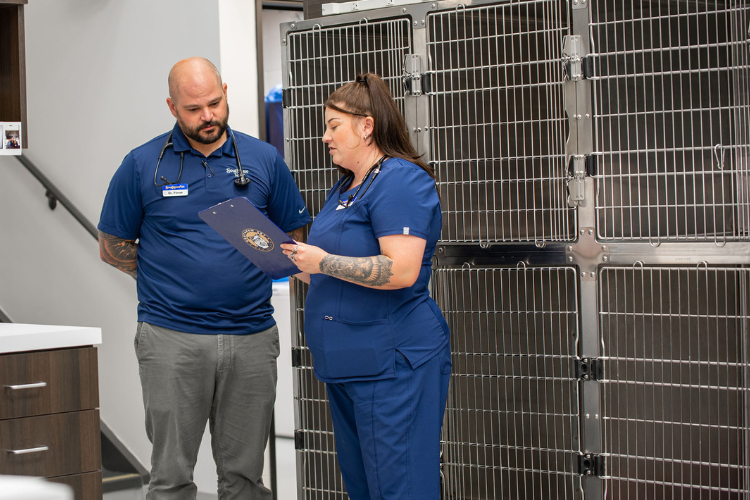 Proper drug disposal is essential to prevent unused medications from contributing to misuse, accidental ingestion, or environmental harm. Thankfully, there are effective steps you can take to ensure medications are properly disposed of at your clinic and in your patients' homes.
Arming your staff and patients' families with education and easy-to-use disposal tools is a natural extension of the care you provide. Plus, at-home drug deactivation and disposal resources make it easy to help protect your patients and the people that they love.
To learn more about the Deterra Drug Deactivation and Disposal System, click HERE.