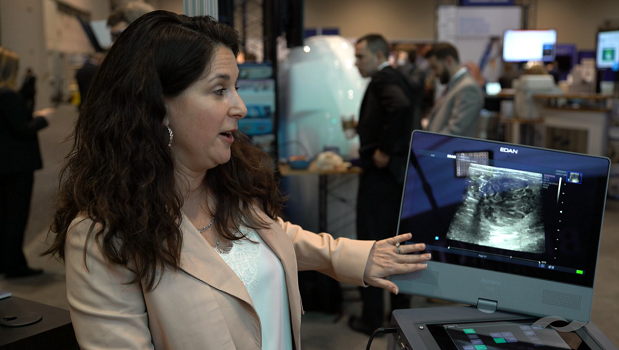 Three ultrasound options with one thing in common
Part of the difference that Patterson can bring to your practice is that when you purchase equipment, we include training, online or in person, depending on the unit. For example, the Acclarix AX8 Vet ultrasound, that incudes 10 hours of virtual training with registered diagnostic sonographer Jennifer Winston.
"Whether it's FaceTime, Skype, Google – whatever is easiest for customers or even just a phone call if that is what they need," Winston said. "If a customer feels like they would like more training, they can upgrade with additional hours, which includes five CE credits. Another updgrade is I can even be on site for two days."
Find the system that works for you
Today's ultrasounds have advanced way beyond bladder diagnostics and can do full abdominal scans, foreign body masses, tendon scans, evaluation of masses, fluid on the lungs and even cardiac scans.
The Acclarix AX8 Vet does full cardiac measurements and calculations – standard to the system.
Both the Edan ultrasound and the Lumify app-based systems come with online training modules so you can learn at your own pace.
"The Edan ultrasound is very intuitive," said Winston. "So, when you do one thing such as measurement, it's the same workflow as doing comments or turning on color. It's a system that makes learning a little bit less intimidating."
Of the Lumify, Winston points out that having an app-based system means you don't have to worry about any software updates. "The Lumify is nice as either an introductory system or an additional system since it's so portable."
"The more normal you see, the more you will recognize the abnormal."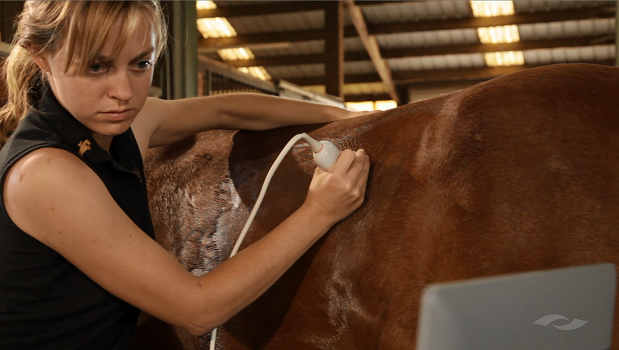 When training practices, Winston starts with working on positioning of the patient, as well as moving the transducer around and making sure pressure is being adjusted correctly. Getting the best image is sometimes a factor of angling the transducer or even rocking it a bit to acquire the image.
Practicing on patients who are prepped for surgery is a solid way to ramp up knowledge quickly. "Spend an extra five minutes a day looking at what normal is, so you'll be able to recognize the abnormal," Winston said. Once veterinarians are comfortable using ultrasound, most then feel comfortable charging for full abdominal scans.
"Just four to five scans a month can cover your payment. Anything over that is just revenue for you. It really can be a revenue maker and it obviously is nice for your clients," Winston said. "Clients don't have to make another appointment somewhere else or find another location or drive far away. It's especially useful in rural areas. Not only is it income for you, it's also convenient for your clients."
Find the right ultrasound system for your practice – training included – at pattersonvet.com/godigital.