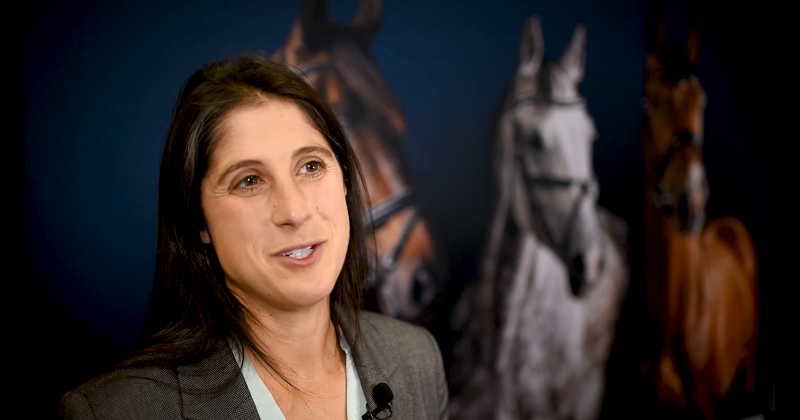 Hanging with Horses: A Conversation with Dr. Nikki Scherrer
Dr. Nikki Scherrer being interviewed by Patterson at AAEP's annual convention & trade show, 2019
When Nikki Scherrer was growing up, she found a barn close to her home and started working there in exchange for riding lessons. She always pictured herself working in the human medical field but as she continued working with horses, she was drawn to veterinary medicine.
Dr. Nikki Scherrer is now a clinical assistant professor at the University of Pennsylvania's School of Veterinary Medicine. She specializes in equine ophthalmology. "I absolutely love my job and being part of this community. The area around the University is heavily populated with horses and we see a high case load. This allows us to be on the forefront of new diseases and treatments. I also work with a rescue group and we get to see the amazing transformations of horses who come in scared and starved. Although those are the hardest cases to see, they end up being the most rewarding," she says. "I go to local eventing shows and I get to see horses who I have worked on. I love being a resource to my community."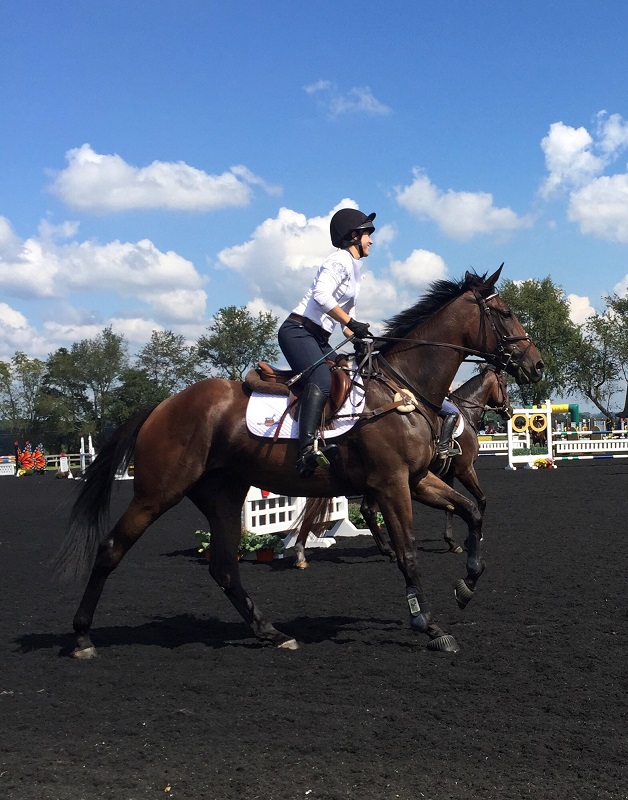 Dr. Nikki Scherrer riding in a competition
Nikki's work with rescue horses can be unpredictable. That's why she partners with Patterson. "We see a lot of sick horses and we have to give them the best quality care. Patterson can quickly ship medicine that we need for emergency services the next day. They help us with medication and vaccine shortages and do a great job of making sure we have the products that we need. With animals' lives on the line, we need that kind of partnership. Patterson is predictable even when our job is not," Nikki shares. On top of that, she cites how Patterson is just plain easy to work with: "They are always there to answer questions. I can't always get to a computer during the day, so I'm calling in a lot of scripts. The person on the phone is easy to talk to and gets me what I need."
No surprise that Nikki owns a few horses of her own. Two of her horses were adopted through connections at New Bolton Center in Pennsylvania, and a third horse was adopted from Omega Horse Rescue – an organization that rehabilitates and finds homes for horses who are unwanted, abused or neglected. "I've been part of Omega Horse Rescue for five years and it's continually been so rewarding," recalls Nikki. "Some of these horses come in in such bad shape and we get to help heal them back to life. The before-and-after of some of these horses is just amazing." Nikki's horse's name is "Ears" and the once slaughter-bound horse is now competing at events.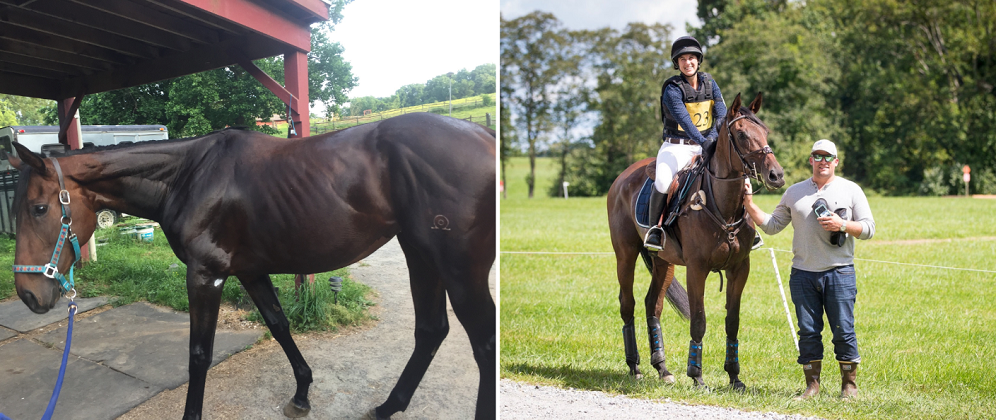 (L) Ears at the time of his rescue (R) Ears thriving post-rescue, pictured with Dr. Nikki Scherrer and her husband Reed Scherrer
Being the primary veterinarian for this rescue group, she is careful to look for products that are affordable to keep them in business. "I'm doing a lot of deworming, vaccinations, antibiotics and anti-inflammatories. The farther the dollars go the more horses we can save. That is the priority." Nikki works closely with her Patterson rep to take advantage of deals and what's going on back order so that she doesn't run into shortages.
For the Scherrers, Patterson is truly a family affair. Nikki's rep happens to be her husband and their love of the industry is a solid part of their relationship. "It's great being in the same industry as my wife," says Reed Scherrer. "We are able to share stories and troubleshoot issues that we both encounter on a regular basis."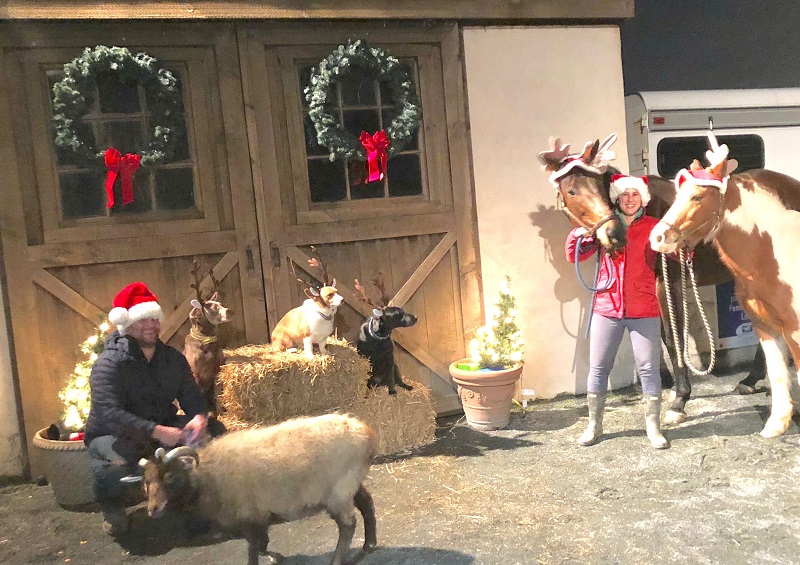 The Scherrer family and some of their animals, dressed up for the holidays
Nikki and her husband didn't plan to stay on the East Coast after moving there from the Midwest. However, they found that living in horse country is exactly where they should be. She is able to work at the busiest large animal hospital in the country while volunteering her time to save horses from slaughter. As she simply puts it, she meshed her love of horses into a job and now gets to hang out with them every day.