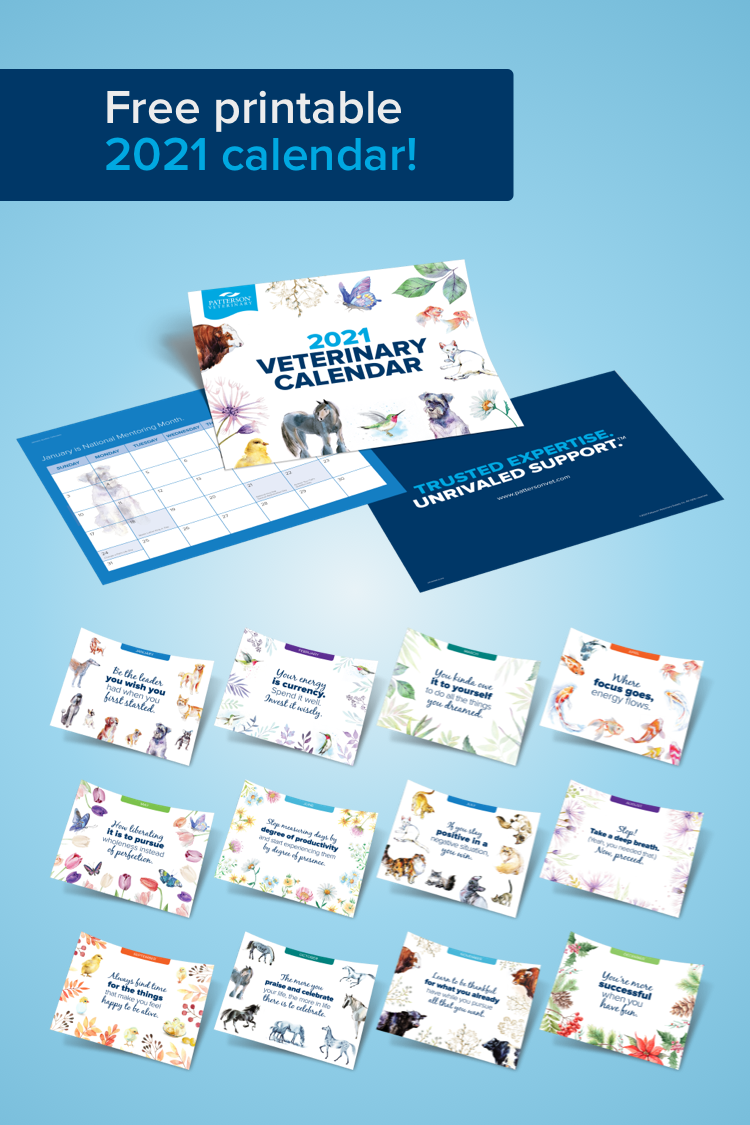 Free Printable 2021 Veterinary Calendar

As the year comes to a close and we look ahead to 2021, there is much to be grateful for. We are humbled that you allowed us to continue to serve you and your practices. We are thankful to have been given the opportunity to help you navigate new ways of working. And we are proud to call you not only our customers, but our friends.
It also brings us great joy to once again be able to provide a free resource in the form of a printable veterinary industry calendar. Our 2021 edition includes many of the same elements as last year such as cornerstone trade shows, important tributes like Veterinary Technician Appreciation Week, and lighthearted celebrations to the tune of Answer Your Cat's Question Day (it's January 22 — in case you were wondering). But, it also includes something we can all use a little more of in the coming year: Zen. We've introduced a calming watercolor palette, an inspiring monthly mantra, and all new observances including National Simplicity Day (July 12), National Relaxation Day (August 15), and World Sleep Day (Mar 19).
We hope that our printable 2021 calendar brings you both organization and relaxation, and we wish you the happiest and most prosperous of New Year's! Click the link below for your free download, and please feel free to share.
Click here to download your free 2021 printable calendar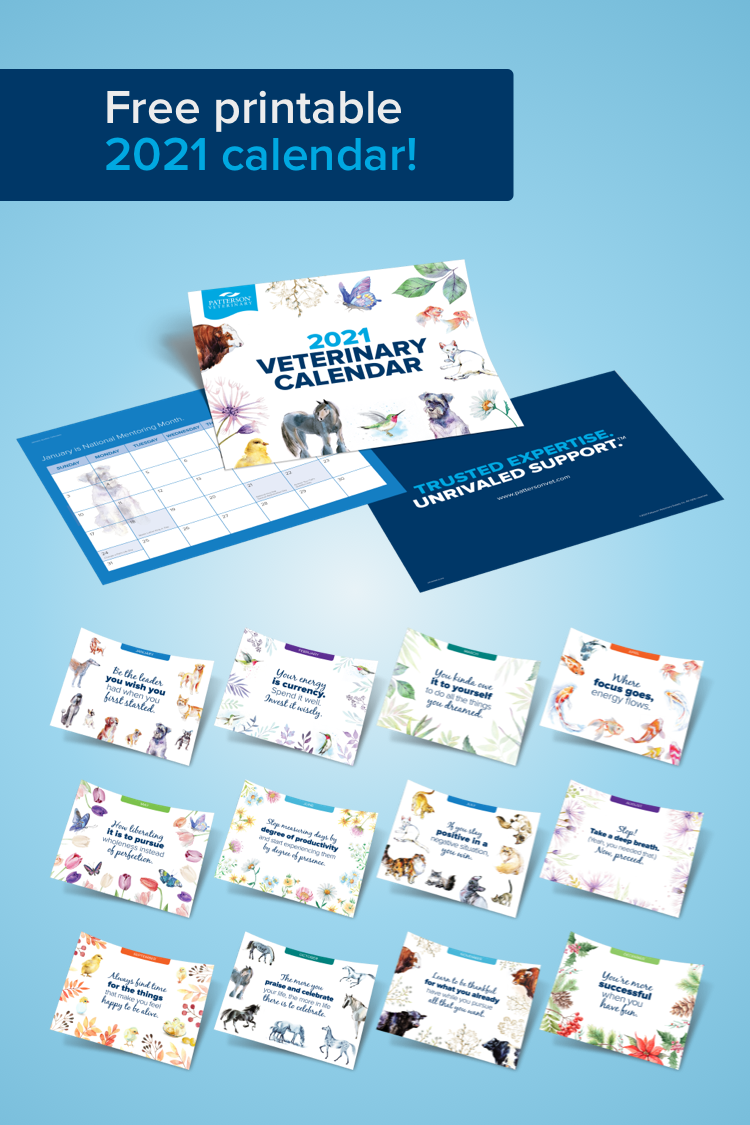 We'd love for you to stop by our Facebook or Instagram accounts and let us know what you think of this year's calendar! Are you planning to print one? Will it be displayed at home or at work? What silly holiday are you most looking forward to celebrating with your team? We always appreciate hearing from you, and value your feedback. Cheers!