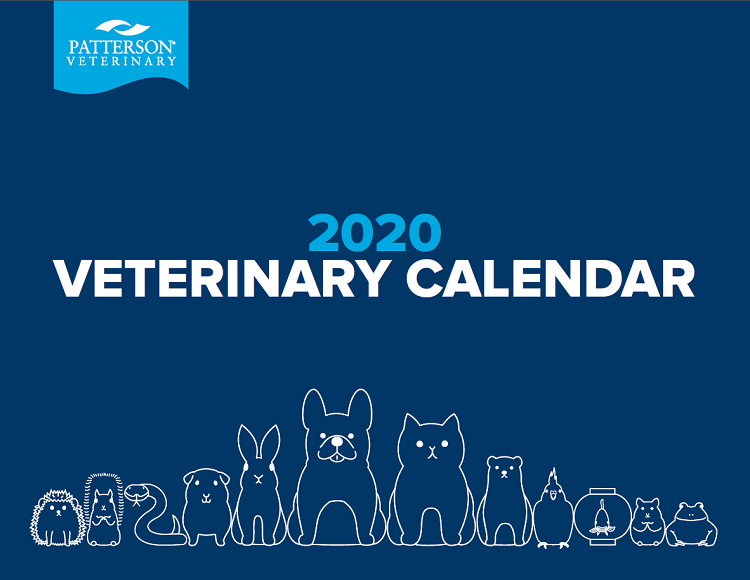 Free Printable 2020 Veterinary Calendar
Did someone actually figure out how to give time wings, because it sure seems to be flying! We can't believe that tomorrow is already the first day of a brand new year. We are thankful to have had the opportunity to meet and interact with so many of you throughout the past 365 days, both in-person at trade shows, Patterson Veterinary University courses and clinic visits, and online via our social media pages. We have particularly fond memories of celebrating 2019's holidays along with you, whether it was learning about your home menageries (in emoji form) on #WorldEmojiDay or sharing the love for vet techs throughout #NationalVeterinaryTechnicianWeek. We'd sure love to keep that joyful spark alive throughout 2020, wouldn't you? The trouble is, between your daily to-dos, holidays, monthly observances and trade shows, there's a LOT to keep track of. Well, fear not, busy humans of the veterinary industry: we've done the legwork for you!
Our printable 2020 calendar offers you maximum organization with a heaping helping of cuteness on the side. It covers the big stuff like Thanksgiving, Daylight Saving Time and Tax Day, the silly stuff like Save a Spider Day and Answer Your Cat's Question Day, major veterinary industry tradeshows like VMX and WVC, PLUS each month includes a monthly observance and a fun fact – so you'll always be the most popular person at the water cooler. (Do you know what a group of cats is called? You just "May" find the answer in this calendar ... )
Take a look at the image below for a preview of each month's design, and keep on scrolling for the link to download your free printable calendar!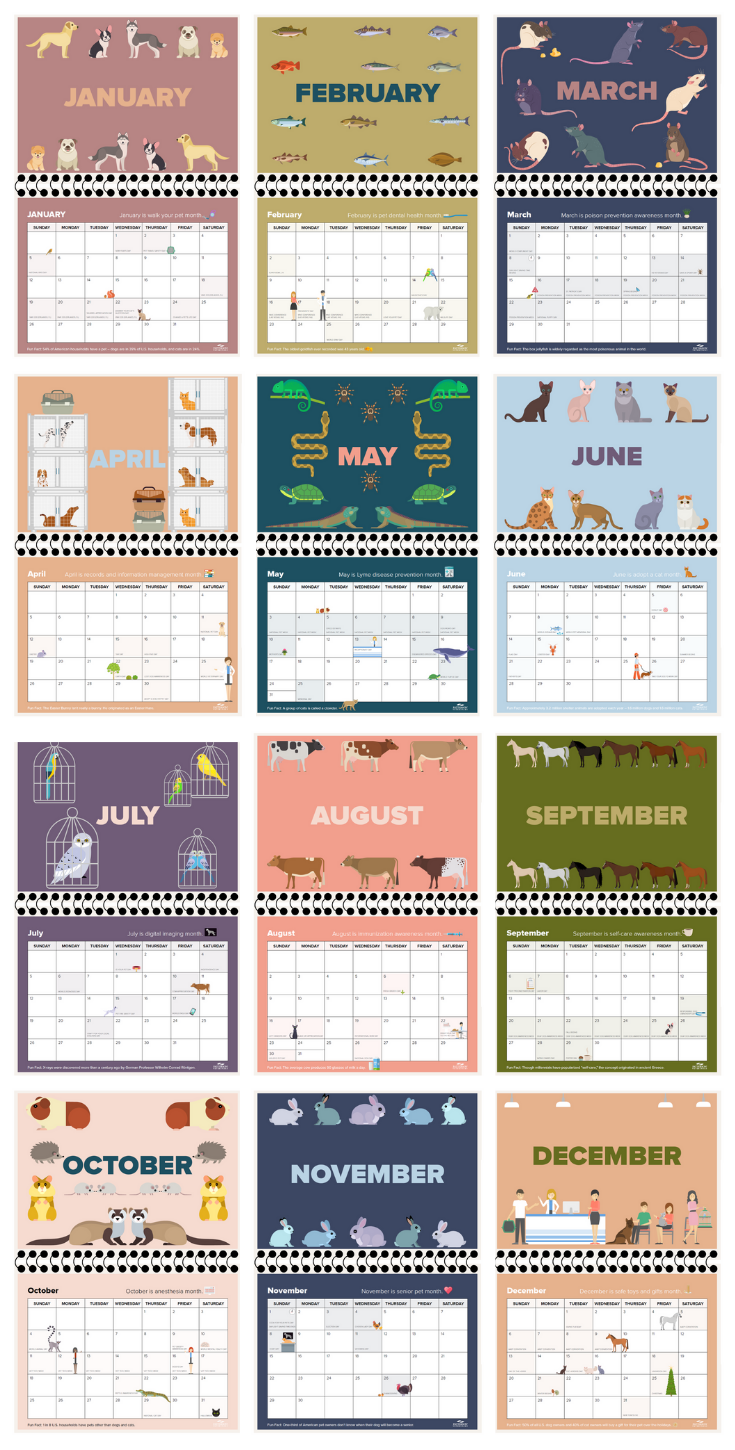 Did you look at your birthday month first? We all do it.
Click here to download your free 2020 printable calendar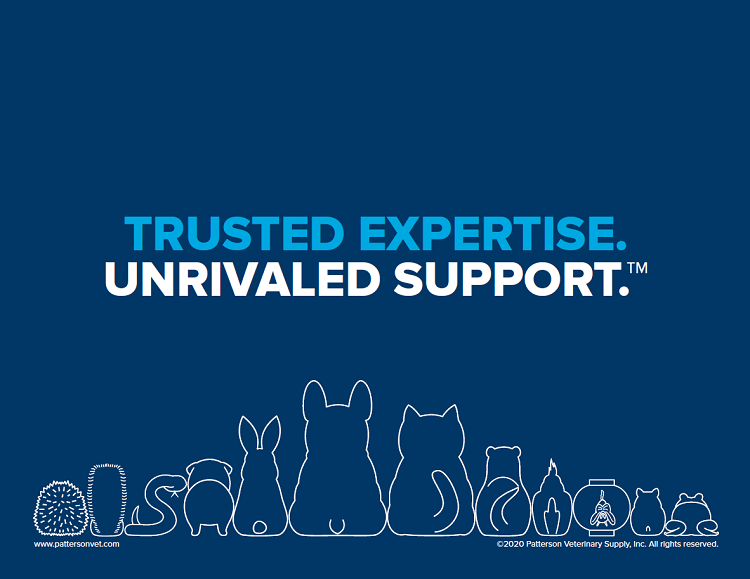 Stop by our Facebook page or Instagram account and drop us a line if you're excited about this calendar and plan to print one (or ten) out. While you're there, tell us which fun holiday you're most looking forward to celebrating with your team! Thank you again for helping us make 2019 so wonderful, and we wish you all a safe and happy start to 2020.