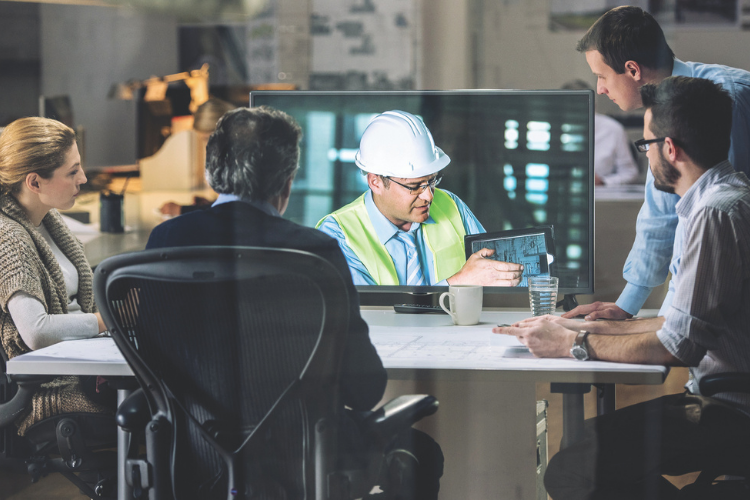 Diagnose the Health of Your Practice: Five Ideas to Get You Started

It's possible that your practice could work harder for you and generate more income. Now is a good time to take a step back to diagnose the fiscal health of your practice.
We talked with Matthew Fletcher, Patterson Veterinary equipment specialist for Maryland, Pennsylvania, Delaware, New Jersey and Virginia, about how he has helped practices do just that. His advice is to take a step back and look objectively at dollars per square foot. Ask yourself: Am I using all of my practice to the maximum of its capacity?
1. Scrutinize your existing space and run some numbers.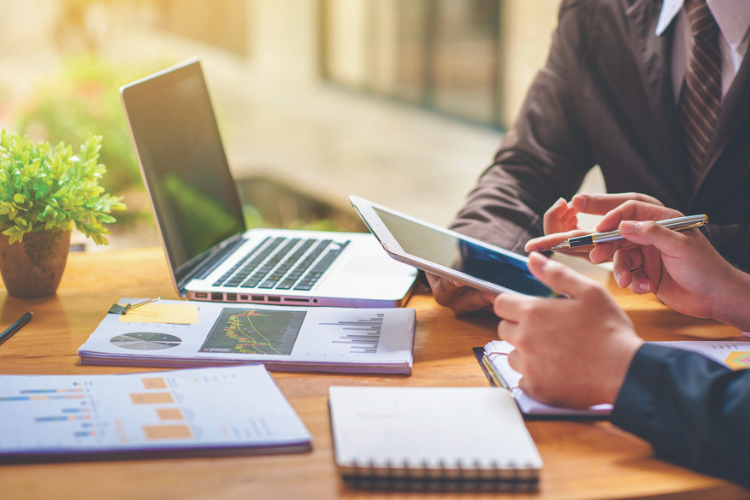 If you look at adjusting existing space, look hard at what you're using the room for and calculate it out. Ask yourself: What did that room make me this year? Could it make me more next year? Do a dollars per square foot calculation.
Matt gave us an example of some math done recently for Crossroads Animal Hospital, a practice so busy they had to turn away clients. They originally had two exam rooms, knew they could easily fill four, planned for six but were able to fit in seven. They were able to add a bigger reception area, more treatment tables and a completely separate dental space. "They went from two to five tables because they do so many dentals. The dental space has its own section. It's kind of out of the way, so they can focus on dentals without being distracted by other procedures," Matt said.
They also added a second surgery suite. "When you think about it, if you're going from two exam rooms to seven total exam rooms, you're going to do more surgery. So we added a second surgery suite and gave them a larger sterilization area, so they could sterilize the instruments for two surgery suites. We did an ICU area where you can see through windows from the treatment area. And we did more kennel runs in a different room because they do boarding."
Crossroads Animal Hospital's goal was to be able to serve more clients. As Matt explained, "More clients means you need more of everything, right? It's kind of funny in reality; when a customer tells you they're slammed for space, I ask how many rooms and how big is your reception area? Exam rooms are roughly 10 foot by 10 foot. So, you add them, then start doing the math on what the reception area should be. So if you see X number of pets per day, you need Y amount more space, Z amount more tables, then factor in the cages and runs. And that's just what they did. The place is beautiful."
2. Can you offer an extra service?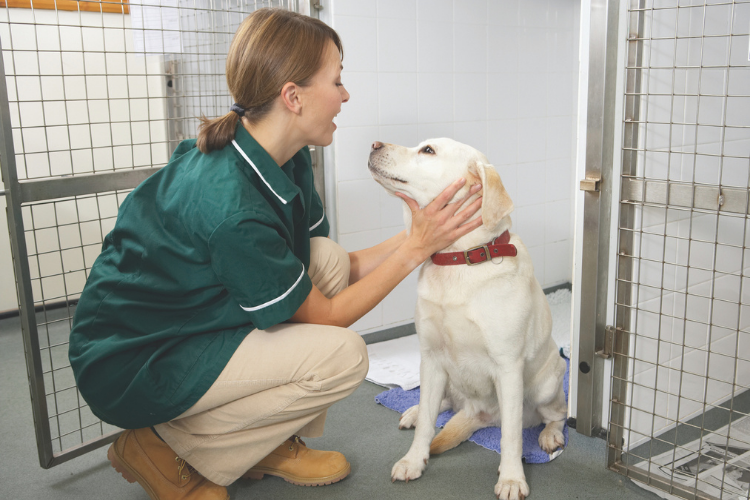 If you want to offer an extra service, look at turning an underused or storage space into a space to offer that service, like the practice that turned a kids' play area into a radiologist ultrasound and teleradiology suite.
Another space to scrutinize is your kennel runs used for boarding. "Runs average about three-foot-wide by five foot. So do the math on six runs. That's quite a big room! You could create a therapy program for your surgery patients, create a CT room or an ultrasound room."
3. See if you can squeeze in one more exam room.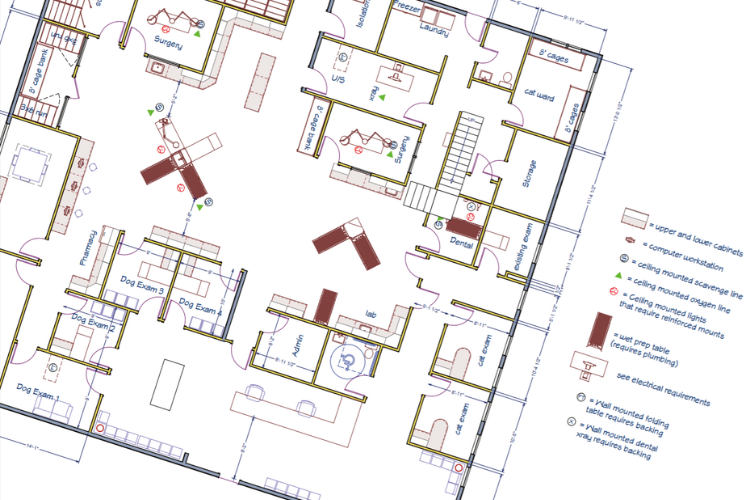 Take two bigger exam rooms and turn them into three, with one dedicated to cats. The third room dedicated to cats doesn't have to be as big, because cats don't need as much space. Plus, it helps with becoming a Fear Free clinic. "Suddenly, you've found another exam room from the same space that you have today."
4. Look at spaces traditionally used for storage.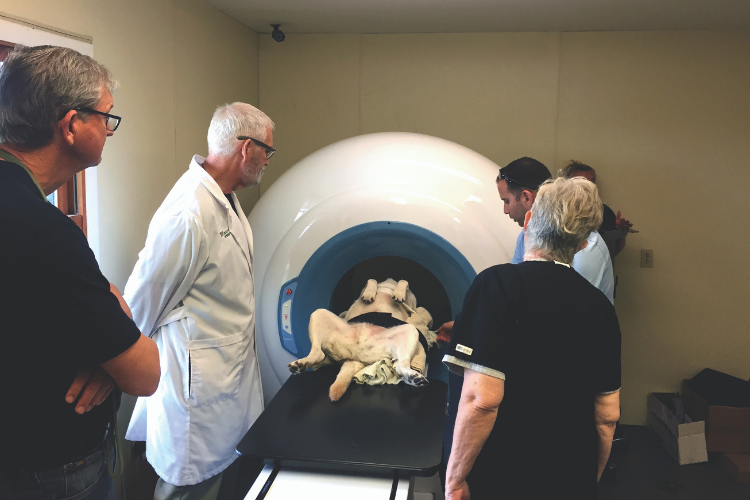 Matt gave an example of a high-volume practice in Middletown Vet Clinic, in Delaware. "They are so, so busy. They took their dog food room, which was a storage room, and they essentially turned it into the home for our CT scanner."
Wait: a room used for storing dog food can store an entire 3D CT scanner? In fact, the NewTom needs only 8x11 square feet and doesn't need lead-lined walls. And our latest multi-slice unit can fit into as small as an 8x8 square-foot room. So, it is possible to turn storage rooms into way more profitable scanning rooms.
"When you think about it, the dollars per square foot that generated in dog food compared to one CT scan a day? If you average a scan a day at $500, that's $3,500 a week. Middletown Vet uses the CT for dentals. In 18 seconds flat, so the whole mouth versus 25 minutes using a regular sensor," Matt said. "So identify a room you might be using, but ask yourself: What are you using it for in reality? Could you use that room for better medicine or to generate more income than what you're using it for?"
5. Take an objective look at your treatment center.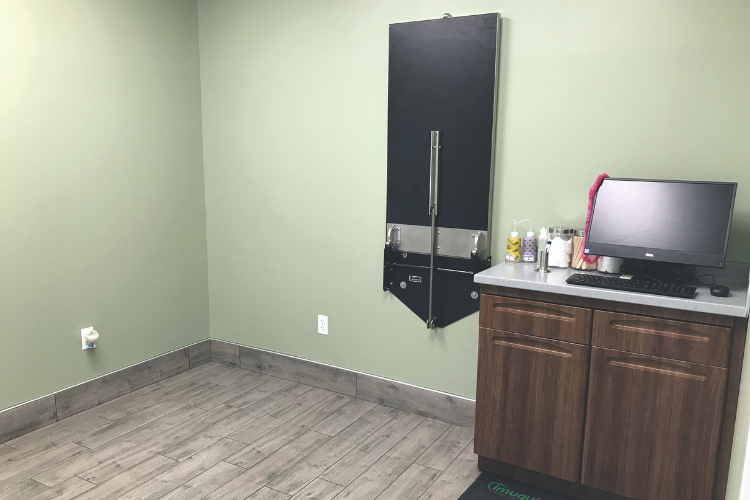 Is your treatment area laid out right? Can you fit an extra table? "Another table means more pets you can see. In the Wilmington practice, she needed two tables. We were able to go with one fixed table which we moved over to accommodate a wall-mount fold-out table."
You're in your practice nearly every day. Look at it with fresh eyes, room by room, and ask if each and every space could work harder for you. "First and honestly: Can I fit another exam room in my practice? If you've got space for another exam room, you have an appointment every half an hour, that's 16 more appointments in a regular eight-hour, at maybe $100 each, that's 1,600 bucks." Matt extrapolated the math a little further. "So, $1,600 per week, multiply that by 52 weeks in the year. Happy days! Why wouldn't you do that?"
Your next steps?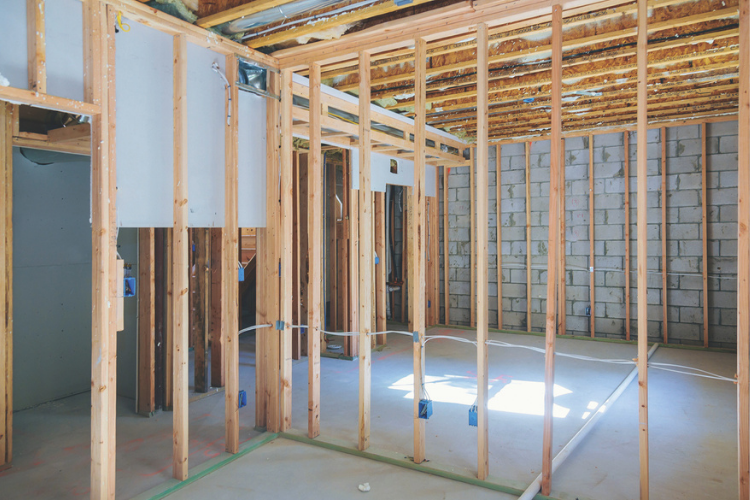 Once you have ideas for your practice and your goals, here are your next steps.
Meet with your local equipment specialist and design specialist.
Decide: Remodel, expand, relocate?
Meet with a Patterson-recommended bank.
Meet with Patterson-recommended contractors in your area.
Our local team approach means there is a Patterson person always by your side. Ready to make your dream practice a reality? Start here.