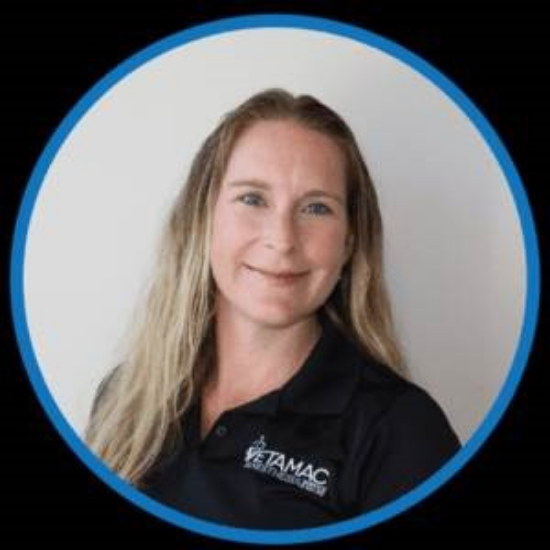 Anesthesia Safety: Advice from 5 Experts

When managing anesthesia and anesthetic procedures, every aspect keeps us on our toes. The safety of all involved should be top of mind, with no exceptions. A quote many Veterinary Technician Specialists (VTS) in the area of Anesthesia and Analgesia cite when discussing anesthesia safety speaks to this point:
"There are no safe anesthetic agents; there are no safe anesthetic procedures; there are only safe anesthetists." – Robert Smith, MD
Not only do we have a patient's life in our hands, but we have a responsibility to those around us to maintain a safe working environment. Anesthetic agents, especially the inhalants, can be hazardous if leaked into the room. Each practice should have an Anesthetic Gas Safety Plan addressing gas anesthetic agents and waste anesthetic gases to help protect veterinary team members. (For more information on safety plans and requirements, check out PVU's OSHA and Safety Management course.) Still, it is up to the anesthetist to ensure their equipment performs correctly and immediately address any concerns with practice leadership.
It can be challenging to separate safety procedures from differentiating patients to personnel. Safety is interconnected and paramount for all parties involved. Our equipment must be serviced regularly and kept in good working order for the patient and practice team. It is up to the anesthetist to make sure all equipment has been tested and is ready to go. It is also the anesthetist's responsibility to make sure they are prepared and have the knowledge required for each procedure and each patient.
As Patterson Veterinary University and Patterson Veterinary celebrate National Veterinary Technician Week and Anesthesia Month, we highlight safety techniques and tips from veterinary technician experts — five VTS technicians in Anesthesia and Analgesia. Each VTS interviewed was asked their tips on anesthetic safety, and they did not disappoint! Here is what they said, in their own words, when it comes to anesthesia safety:
1. Michelle McConnell, LVT, VTS (Anesthesia and Analgesia)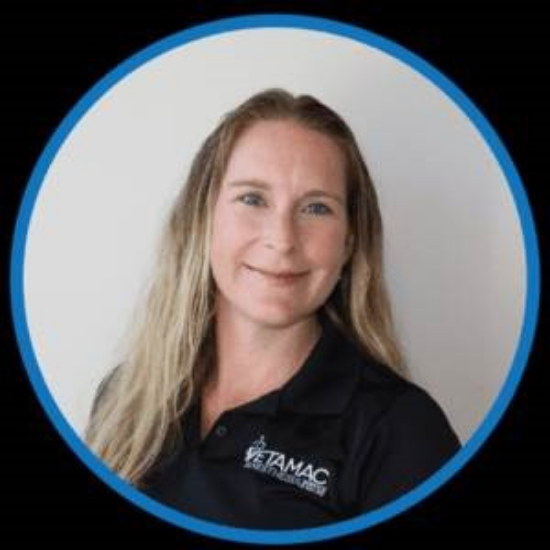 Check your equipment before every procedure. Always pressure check your anesthesia machine before every patient to ensure there are no leaks. Check your soda lime to verify it is not expired. If it crumbles easily, it is still good; if you cannot get the soda lime to crumble, it must be replaced. Check your charcoal canisters to ensure they are not expired. If you are using an active evacuation system, ensure the fan is running, and the balancing valves and atmospheric interfaces are set correctly.
Always have your equipment serviced. Select a company that services the entire machine, including vaporizer and evacuation lines. If your clinic is high volume, it may be beneficial to have your anesthesia machines serviced twice a year instead of annually.
Always ask questions if there is something you do not understand. Never be afraid to ask questions.
2. Nicole Shuey, BS, CVT, VTS (Anesthesia and Analgesia)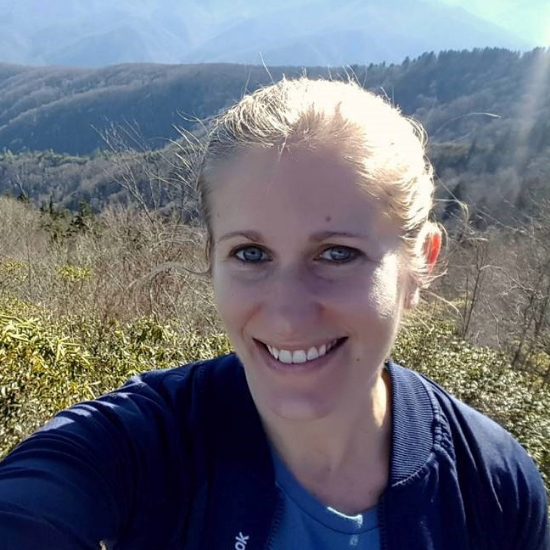 I recently learned about putting T-ports on arterial catheters instead of just a male adapter. It allows for direct patient connection with less risk of hemorrhage, no open needles, and a more sterile sampling and troubleshooting technique. It was a total game-changer.
Always squeeze the rebreathing bag (with the pop-off valve open) and temporarily turn off oxygen when disconnecting patients from the anesthesia circuit. There is so much waste gas present in rebreathing bags that will spread to open air quickly when the patient is disconnected. Waste gas is dangerous and should always be minimized, especially for those planning a long-term career in anesthesia. Protect yourself every time.
3. Amanda Selby, BSc, RVT, VTS (Anesthesia and Analgesia)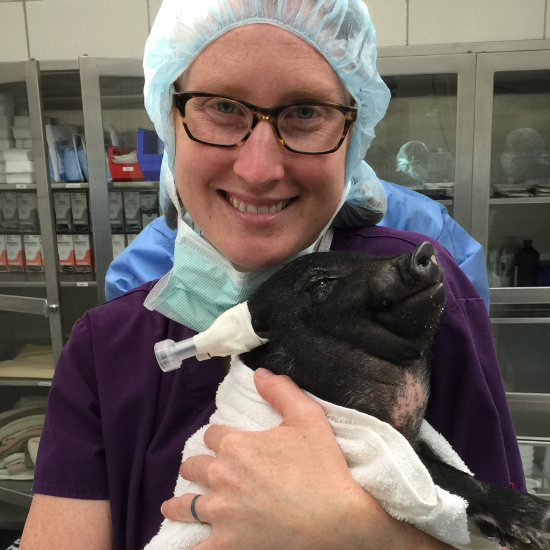 Know your equipment and check your equipment before every procedure.
To be a great anesthetist, you have to perfect your anatomy knowledge. Start with normal values, ranges, and waveforms. Review physiology and pharmacology so you can anticipate complications and have a treatment plan. Truly mastering the skill of monitoring is understanding waveforms, recognizing small changes, and implementing appropriate treatments. It is almost reading between the lines.
4. Katy Waddell, LVT, VTS (ECC), VTS (Anesthesia and Analgesia)

Never be afraid to have someone check your math.
5. Darci Palmer, LVT, VTS (Anesthesia and Analgesia)

There is ALWAYS going to be some amount of risk associated with anesthetizing a patient even when they are considered normal and healthy. Using the words "safe" and "anesthesia" in the same sentence can lead to a false sense of security when discussing anesthesia with a client. I think it is important to have a small amount of fear while performing anesthesia to maintain a healthy respect for things that can go wrong at any point. It is said that anesthesia is 99% boredom and 1% sheer terror. That 1% is what keeps us on our toes, minimizes complacency, and helps prevent mistakes!
These technicians have decided to make anesthesia their expertise and are a great source of knowledge we can all learn from no matter what our level of experience is. But what we see here is that even the most experienced technician is willing to admit vulnerability and ask questions when they are unsure. That shows a bravery beyond compare and results in the best quality of care for our patients.
For more information on the Academy of Veterinary Technicians in Anesthesia and Analgesia, visit their website.